Entersect Announces the Latest Law Enforcement Software, Investigative Database Solutions and Link Analysis Advancements for 2014.
Police, Law Enforcement and Government Agencies (federal, state and local) can Access Gun Permits, Licenses, Relatives, and Criminal Records Instantly. Entersect Can Uncover Hidden Relationship and Persons of Interest by Employing the Latest Technologies and Link Analysis Software for Locating Individuals, Assets and Relationships Quickly and Easily.
Entersect, America's #1 Person, Cell Phone Search and Investigative Database for Government & Law Enforcement has developed an entirely new design and online user experience for 2014 along with the addition of the latest data containing billions of records. A completely redesigned and easy to use interface sets the standard for fast and accurate searches & reports.
Entersect is committed to constant improvement and innovation. An ongoing program of law enforcement focus groups has been put in place to perfect a user's experience. Subscribers can now search all of the historical and current records to ensure the fastest and most accurate information every time. Police and government agencies can benefit from superior data and fast data access when it counts. Quick Tip sections on the top of every page, coupled with VIP support, assist investigators through every step of a search.All of the searches have been restructured to provide users with the most sought after information. Searches include a broad range of categories, comprised of over 40+ searches law enforcement professionals are looking for. A new, all-inclusive report now contains over two dozen data points on a subject, so all of the information is in one place. Access gun permits, hunting licenses, priors and more. Entersect helps to make your job safer!
Homeland Security, Police Departments, Drug Taskforces, Constables, Sheriffs, and US Marshalls will uncover persons of interest with ease.
Find relatives, neighbors, associates, and common residency instantly with link analysis tools that make your job safer and easier! Once you identify your subject, the data is organized and accessible. Because relationships are often vital to solving a case, you may need to dig deeper and find 3rd and 4th degree connections to your subject. Entersect provides all the investigative pieces you need to find who you are looking for.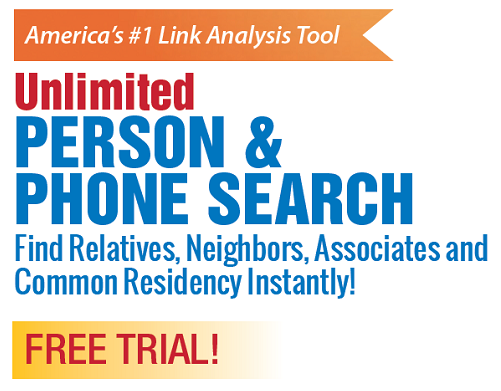 Entersect Advantages: – "Catch the Bad Guys"
Unlimited Person & Phone search, plus numerous free reports and free searches including a Cancel Anytime/Money Back Guarantee.
The search results include full SSNs, DOBs, MVR, people, assets, licenses, court records (criminal/civil), phones, prior residences, real estate holdings, recorded bankruptcies, liens, judgments, businesses and more in a secure, interactive, searchable database.
Law enforcement and government agencies (federal, state and local) are encouraged to experience the superior data, accuracy and world class free "VIP" technical support and customer service from Entersect. Entersect provides subscribers with all the pieces needed to "Connect the Dots" and solve more cases.
About LP Police / ENTERSECT: – "Call 877.482.0101 Today for a Free Trial."
Entersect, located in Boston, Massachusetts is the nation's leading provider of accurate, complete and cost-efficient investigative information and reports on a majority of the U.S. adult population. Our proprietary online skip tracing database can be used wherever there is an Internet connection, whether in an office or on a mobile smartphone or tablet device. Subscribers have instant access to America's #1 person and cell phone search. Law enforcement benefits from billions of updated online public records to conduct person, phone, address, email, social security, civil records, criminal background, property, assets, licenses and motor vehicle searches.
Law Enforcement Background Checks:
Background101.com FCRA certified employment background screening is available to qualified applicants. Background101 has been a leading provider of background screening information to law enforcement, government agencies and businesses for more than 15 years.
Please call Amanda Cunha at 888-746-3463 X326 for more information.