o

"Mask Your Phone Number With Identishield"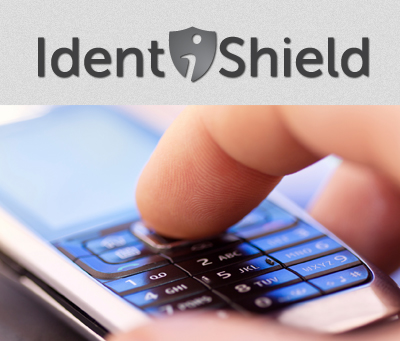 Call 877-482-0101 for More Information

IdentiShield offers the ability to change what someone sees on their caller ID display when they receive a phone call.

Simply dial IdentiShield's telephone number and then enter your PIN.

You'll then be prompted to enter the destination number followed by the phone number that will appear on caller ID.

It's that easy!

For calls to North America, almost any 10 digit number can be used as the caller ID.

Not only will the number show up, but if the called party subscribes to a commercial caller ID service the "Caller ID Name" registered for that number will also automatically appear.

However, not all numbers can be masked.

Any number you enter as the masking number will show up on the bill of the person you called.

They won't ever see your actual phone number!
Sign Up for Identishield

Click "Get Application" below
Print out and complete the service agreement
Complete order form
Fax, email or mail the application to:


Fax: 978-278-0601
Email: hdimauro@locateplus.com
Address: LP Police
Attention: Accounting
2 Corporation Way, Suite 150
Peabody, MA 01960

Login to Identishield

Enter Your PIN Below and Click "Login Here"

If you are having issues with your account, please call customer service.

877-482-0101